Singapore to Palau: Alii Palau Airlines Launches Historic Route With Drukair
You can now visit the Palau Paradise directly from Singapore!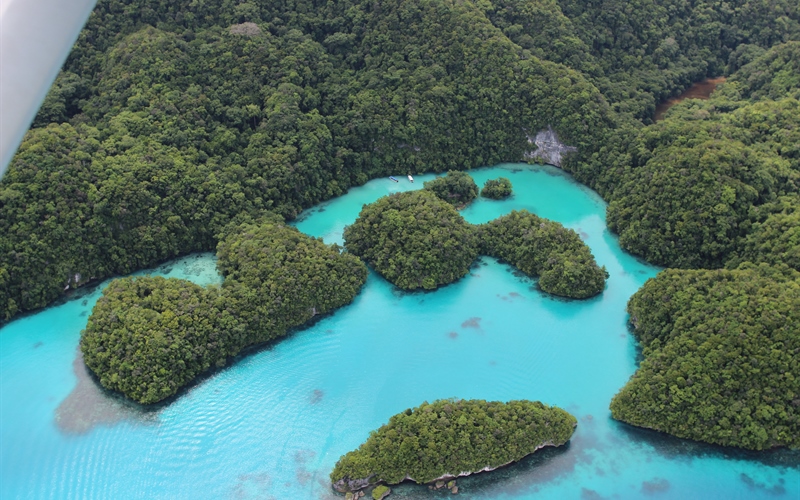 Alii Palau Airlines and Changi Airport Group just announced a new route directly connecting Singapore to Koror, Palau, which will be operated by Royal Bhutan Airlines (Drukair) - the national carrier of the Royal Government of Bhutan. This new direct flight, commencing on November 23, 2023, represents a significant milestone in travel between three remarkable destinations – Bhutan, Singapore, and Palau – showcasing international cooperation.
Thanks to the open skies agreement signed in October 2022 between Singapore and Palau, travelers can now access the pristine beauty of Palau, known as "Nature's Paradise," in just 5 hours. Drukair will connect Singapore to both Bhutan and Palau via Singapore Changi Airport, using the latest Airbus A320neo aircraft with 140 seats (120 Economy and 20 Business class).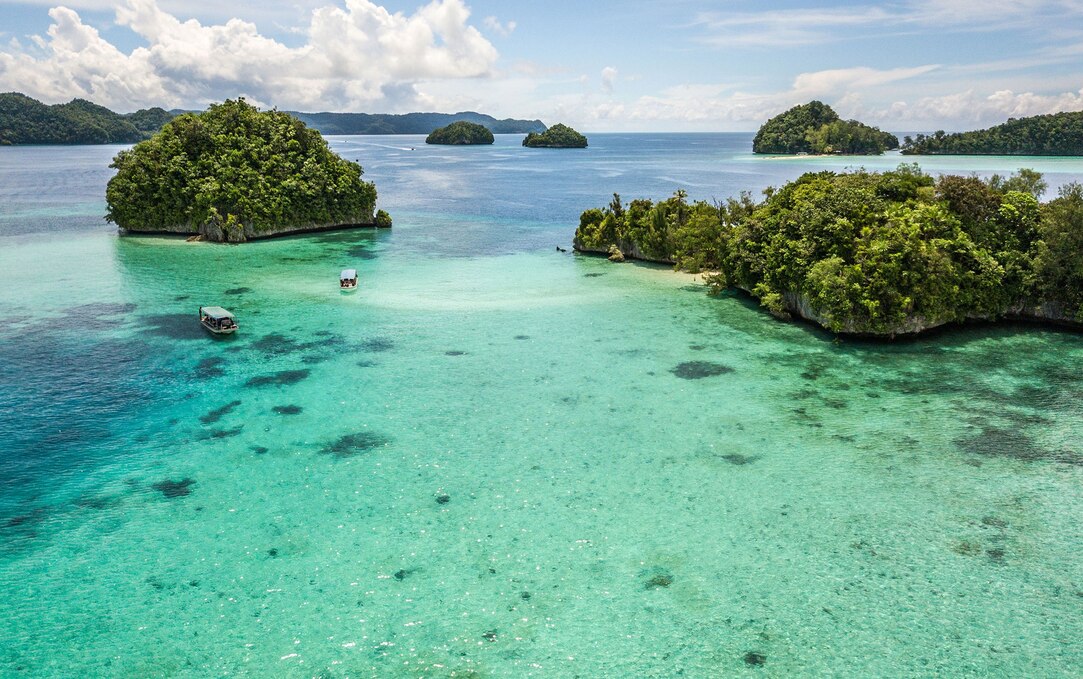 Cooperation between Bhutan, Palau and Singapore
Alii Palau Airlines Managing Partner, Ms Akanksha Johri said, "Alii Palau Airlines is delighted to introduce a new era of convenience with our direct flight, effectively opening the gateway to paradise. Palau is now just a five-hour flight away from Singapore, and we firmly believe that this new route will be a gamechanger for those who were previously deterred by long flight durations. With our non-stop route from Singapore to Palau, this pristine paradise becomes effortlessly accessible from any corner of the world, facilitated by the unparalleled connectivity of Singapore Changi Airport."
Mr Lim Ching Kiat, Executive Vice President of Air Hub and Cargo Development at Changi Airport Group said, "Changi Airport is happy to welcome a new city link to Palau, which enhances Changi's network with the Southwest Pacific region. With the launch of this non-stop flight, Singapore travellers can now enjoy a seamless travel experience to Palau and visit this island paradise in just five hours. Travellers from Palau can also use the new flight to visit Singapore and other countries, leveraging on Changi Airport's connectivity to Southeast Asia and beyond. Changi Airport is happy to partner Drukair for this new flight to Palau - we have forged a strong partnership over the years. We look forward to welcoming passengers on the Singapore-Palau route with Alii Palau."
Mr Tandi Wangchuk, Chief Executive Officer of Drukair remarked, "As we launch our new route from Bhutan to Palau via Singapore's Changi Airport in partnership with Alii Palau Airlines, we're forging a path of unparalleled connectivity. This partnership symbolizes our commitment to opening the world to travellers, making the extraordinary journey from the heart of the Himalayas to the pristine shores of Palau more accessible and enjoyable than ever before. We're thrilled to unite these incredible destinations, offering a gateway to
adventure, culture, and natural wonders."
 "While travel has always been an adventure, the new direct flights from Singapore to Palau open up a world of possibilities. It's not just a journey; it's an exhilarating connection to a pristine paradise waiting to be explored. This new route from Singapore to Palau isn't just about convenience; it's about the prospect of discovering an unspoiled jewel in the Pacific Ocean. An opportunity for travellers to embark on an authentic transformative trip. We are thrilled at the opportunity to bring travellers to Palau for a trip of a lifetime." said Francis Lee, General Manager of SoulTrips. 


Flight Details:
The inaugural commercial flight from Singapore is scheduled for November 23, 2023.

Initially, the flight will operate once a week, and from December 21, 2023, it will increase to twice-weekly flights on Thursdays and Sundays.
Departure from Singapore (SIN) at 0020 hrs, arriving in Koror (ROR) at 0640 hrs
Departure from Koror (ROR) at 0740 hrs, arriving in Singapore (SIN) at 1130 hrs
Book your Alii Palau Flights to Palau here!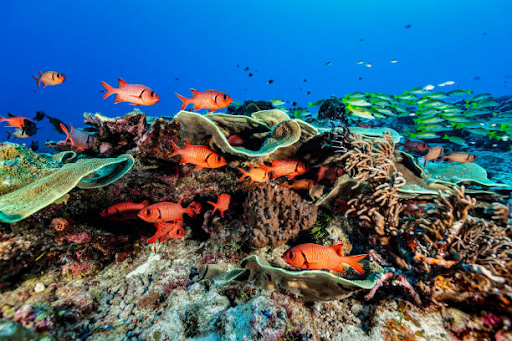 SIN-ROR Flights Early Bird Fare Promotion
Prepare for an extraordinary adventure with unbeatable Alii Palau Airlines flight deals to Palau! 
Luxurious Business Class
Experience the pinnacle of travel comfort with a round trip in Business Class from SIN-ROR-SIN, priced at just USD2,199 (excluding taxes). But here's the exciting part: for early birds, seize the limited-time offer and secure your Business Class seat for a remarkable USD1,759 (excluding taxes). It's your chance to travel in style and luxury like never before!
Economy Class
For those seeking excellent value, the Economy Class tickets for SIN-ROR-SIN are currently at USD1,250 (excluding taxes). However, the excitement doesn't end there! Act swiftly, and you can snag your Economy Class seat for an unbeatable USD1,000 (excluding taxes). This deal ensures you don't just visit paradise; you make it an unforgettable journey!
Diver Special Promotion
Calling all passionate divers! Palau – all diver's ultimate paradise is getting closer to you! Explore the depths of Palau's underwater wonderland with our special airfare promo. Dive into a world of vibrant coral reefs, curious sea creatures, and breathtaking marine landscapes. Whether you're a seasoned pro or a novice adventurer, Palau's pristine waters offer an unforgettable experience. Don't miss out on this incredible opportunity to embark on a diving adventure of a lifetime. Book your ticket now and get ready to make a splash in paradise!
If you're a diver, you get to fly to Koror at just USD1,688 on business class and get an additional 10kg baggage allowance for your return leg! All divers must produce a valid Dive Instructor License. 
But remember, these incredible offers are time-sensitive. Book your tickets by 30th December 2023 and set your travel dates until 30th June 2024. Don't miss out on the adventure of a lifetime – Palau awaits!
Email [email protected] or [email protected] for ticketing details.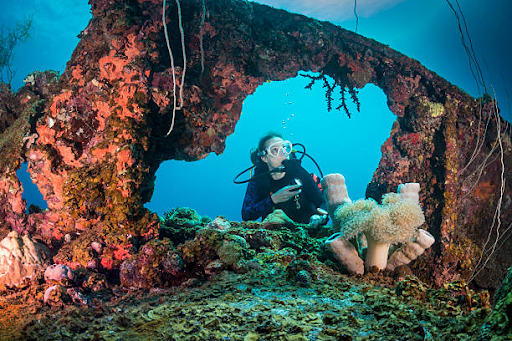 About Palau
Palau boasts a rich cultural heritage deeply rooted in tradition. The Palauan people, known for their warmth and hospitality, celebrate and preserve their unique customs. Visitors can immerse themselves in this culture through traditional dances, storytelling, and sampling local delicacies.
Palau is a gateway to adventure, offering activities like kayaking, jet-skiing, jungle hiking, and World War II relic exploration. Whether you seek relaxation or adrenaline-pumping experiences, Palau delivers.
In this introduction, we've merely glimpsed the wonders of Palau. As we delve deeper, we'll explore its history, marine marvels, cultural treasures, and unwavering commitment to environmental conservation. Prepare to embark on a journey to a destination that defies expectations and embodies paradise on Earth — welcome to Palau, the Gem of the Pacific.
Tour Packages to Palau
8D7N Private Palau Luxury Experience
8D7N Discover Palau
5D4N Private Palau Luxury Experience
Check out the luxurious tour packages to Palau or flights from Singapore to Palau. Kindly email [email protected] should you require more information about travel to Palau. 
Book your Alii Palau Flights to Palau here!
---
---