Yathra - The Local Luxury and Authentic Souvenir Made In Bhutan featuring Yarn & Yathra
Souvenir is always one of the components that attribute to travel dairy. After travelling to a destination they need to buy a souvenir for loved one's back home and to keep travel memories alive drives tourist to search for that one authentic souvenir made in the place of their travel. Like any other destination in the world, in Bhutan there are varieties of souvenirs, some made in Bhutan and few imported from neighbouring countries.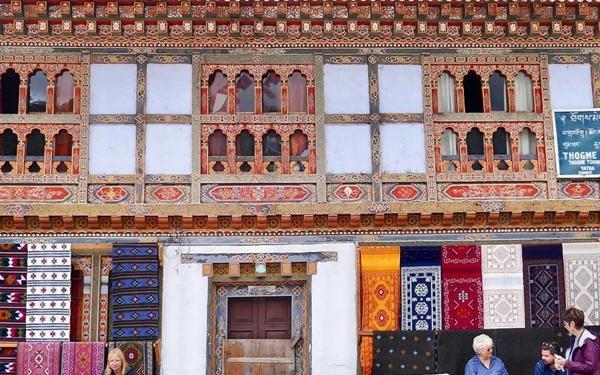 Although local people could tell whether the souvenirs were authentic or imported. For the sake of vendors and handicraft shops revenue, the tourist's shoppers are blinded to purchase some of the imported products made in Bhutan. However, these incidences are rare. Nowadays, many young entrepreneurs are coming up with genuine products made in Bhutan, souvenir's such as earing, keychains, frames, Made in Bhutan snacks, eateries and many more.
Yathra traditionally woven by wool produced from sheep such as coats, raincoats, bedding material, furniture cover, caps, purses and bags are some of the top listed souvenirs that come from the central part of Bhutan particularly Bumthang. There are numerous Yathra weaving centres located in the Bumthang district alone. Today the Yathra products one sees at handicraft shops across the country all come from Bumthang. 
Most importantly households in central Bhutan earn their living by selling the Yathra products Although, in olden times, sheep and yak herders would practice barter system, nowadays the exchange has come evolved to monetary business improving the overall livening standard of rural people.
What is Yathra made of?
Thick handwoven woollen textile with intricate designs, locally known as Yathra has been a unique speciality of weavers in Bumthang for generations.
 Both sheep and yak wool are the source of Yathra. The farmers go to great lengths to care for their animals. They're fed well and allowed to roam. This nurturing translates to extraordinarily soft yet strong wool. Contrary to popular belief, sheep and yak who are bred for their wool are allowed to live out their days in the pasture.
The sheep and yaks are sheared at intervals throughout the year. Once sheared the wool is dyed by dipping it in plant and tree bark to bring out the glorious range of colours. Wool is then collected and delivered to the weavers. This is where the real magic happens.
In the wake of producing some of the best woollen textile souvenirs, a handicraft shop named Yarn and Yathra was established in the year 2016 by Karma Tshoki
Q&A 
Q.Tell us about Yarn & Yathra
Yarn & Yathra house is a young dynamic business. We focus mainly on a combination of new and old versions, which I am sure you can see on our social media platforms.
  Q. What inspired you to start the business?
My mother was a well-known weaver in kurjey, Bumthang. Since I was a kid, my mother taught me everything she knew about weaving. I used to watch her as she weaved beautiful patterns for us and others in the community, which also became one of the sources of income. As I grew older, I started weaving with my mother, which turned into a hobby. Because of my admiration for her creative designs, it inspired me to start my own business.
Q. Where do you all source the textile materials from?
All raw materials are locally sourced from within Bhutan and India. The decrease in the number of sheep has led to the import of raw materials from India
 Q. How many employees are currently working for Y&Y?
I encourage and welcome women; currently, in the house, I have 9 weavers and 7 home base staff.
Q. What are the types of textiles and prices that are sold in Y&Y?
I have various categories, home decor items, garments, gifts/ souvenirs, yarns at wholesale and retail prices. We also deal with beddings for home. 
Q. What's the biggest achievement of the firm?
My biggest achievement was when my product got selected to showcase during the Mason and Object, Paris France.
Q. What are the challenges that the firm is facing?
 Initially, during the earlier stage, we couldn't maintain the quality due to a shortage of suppliers and limited accessories. We also had a hard time catching the market.
 Q. Who are the customers of Y&Y?
We do have several customers both within Bhutan and from abroad. Soon we want to expand our Brand internationally and I am hoping to open a small chain of our merchandise in Paris.
Q. How is Y&Y doing during the pandemic?
There haven't been many effects due to the pandemic locally but we are facing some challenges to import yarn from India.