First tourist arrived in Bhutan after more than a year
After more than one and a half years of hiatus caused by the pandemic, Bhutan received its first tourist on Aug 9.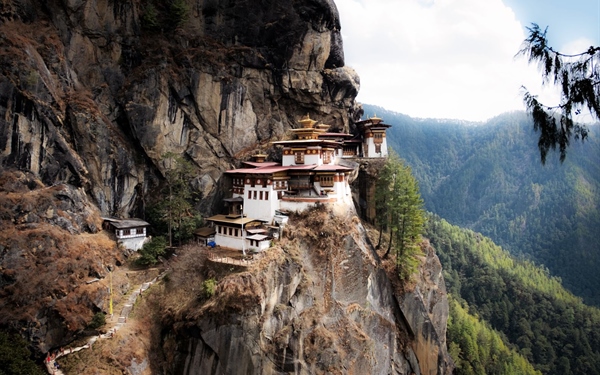 Bhutan has promptly closed its borders following the first COVID-19 positive case detected in the kingdom on Mar 5, 2020. Since then, the country has been putting in tremendous efforts to fight the pandemic. More than 95% of the eligible population are fully vaccinated in Bhutan.
And the good news for all who long to visit Bhutan — the kingdom is now opened for tourism. 
Yesterday was a historic moment for the kingdom when it receives Francis Bak, hailing from America, at Paro International Airport. This visit is Francis' second time in the kingdom, and the 70-year-old is required to undergo the mandatory 21-day quarantine at her own expense. She is also required to take COVID-19 RT-PCR tests and get a negative result prior to touring the kingdom.
She first visited Bhutan in 2019 and has since waited to return to the kingdom. She plans to stay in Bhutan for three months. 
The Tourism Council of Bhutan (TCB) recently released a guideline for the borders reopening.
What are the criteria for travelling to Bhutan?
1. You need to book your trip through a licensed Bhutanese tour operator.
2. Bear charges for the 21 days quarantine (food and room).
3. Pay a Sustainable Development Fee of USD65 per person per night for the 21 days.
4. Entry is only for those travelling to Bhutan by air.
5. Minimum Daily Package Rate will be applicable for the entire tour duration after your quarantine.
6. Bear the cost for all COVID-19 tests.
7. You need to follow the COVID-19 protocol and TCB guidelines when you're in Bhutan.
8. You need to purchase travel insurance with COVID-19 coverage.
9. Produce a COVID-19 negative RT-PCR test certificate by a certified laboratory no more than 72 hours before embarking from the country of origin.
10. You are encouraged to be fully vaccinated. 

Is there any tour restriction?
No. You can still choose your preferred tour packages. Both cultural tours and trekking tours are allowed.

Can I choose which hotel to quarantine?
Based on room availability, you can work with your tour operator to book your preferred hotel from the quarantine facility list.

Many people can't wait to travel abroad again after all the chaos and disruptions caused by the pandemic. Many are looking to cross the borders again yet worried about their safety and well-being. In such turbulent times, one's destination matters. Bhutan is hands down one of the safest countries to be in right now. Thus it is no surprise that people like Francis is willing to globetrot and undergo 21-day quarantine just to set foot in Bhutan once more.
Here are 15 reasons why you should visit Bhutan after the pandemic. 
---
---