Online businesses are becoming more and more popular in Bhutan
Even though the Internet was developed in the 1960s, the tiny Himalayan Kingdom of Bhutan was only introduced to it in June 1999.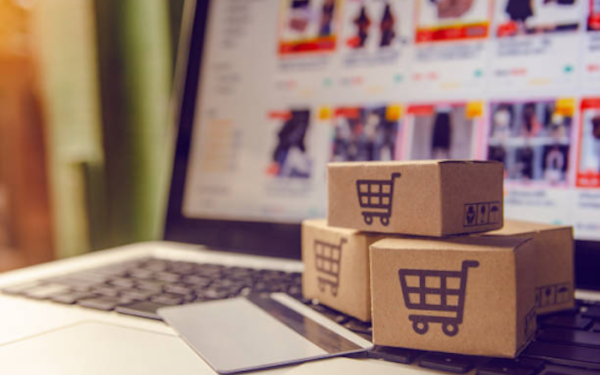 According to Asian Development Bank, Bhutan is one of the fastest developing countries in the world with an average economic growth of 7.5% in 2017. Bhutan's development plans are guided by the Gross National Happiness (GNH) approach, where all development policies must align to the tenets of GNH. Since 1961, Bhutan has adopted the tradition of implementing five-year plans. 
Bhutan and the Internet
1999 marks a historical year in Bhutan as the government lifted a ban on television and the Internet. The Internet and television were introduced to the nation as part of the Silver Jubilee Celebration of the reign of the Fourth King, His Majesty King Jigme Singye Wangchuck. Prior to that, Bhutanese were pretty much isolated from the rest of the world for centuries. The decision to usher in the Internet is unavoidable with the rapid technological advancement around the world.
FUN FACT:
Bhutan Telecom, the first telecom operator was launched on July 1, 2000, and its first mobile communication service was launched in 2003.
E-commerce in Bhutan
As Internet access and adoption rapidly increase worldwide, many have turned online for employment opportunities. One of the biggest trends of late is the e-commerce market. Electronic commerce is simply the activity of electronically buying or selling of products on online services or over the Internet. 
In many parts of the world, e-commerce is huge with giants like Amazon and Alibaba practically changing the lifestyle of people. Unlike in the olden days, you can currently purchase anything you want over the Internet without having to leave the comfort of your home. 
While e-commerce in Bhutan is not yet as advanced as in other countries, it's slowly picking up momentum in the kingdom. The e-commerce business is gaining popularity, especially amongst the youths. With the kingdom's focus on embracing technology and the government's initiatives to encourage entrepreneurship, many are turning to the e-commerce business. 
In fact, in August 2021, Bhutan launched a National e-Commerce Portal taking 'Made in Bhutan' products to the international market. Bhutan Made provides a platform for Bhutan's cottage and small industries to market their local products. The portal was launched in recognition of the need to nurture entrepreneurial culture through innovative technologies. Given the small population and market in Bhutan, the portal aims to promote Bhutanese products beyond the kingdom.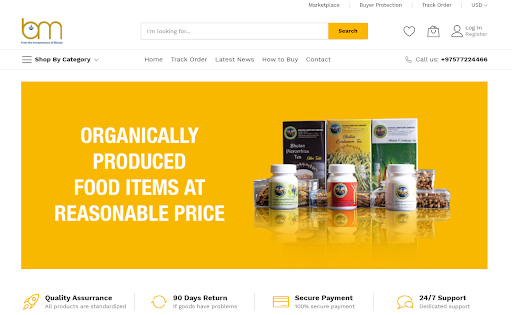 What are some e-commerce ideas?
The opportunities are plenty as long as one finds a niche to venture on. As Bhutan's e-commerce industry is still in its infancy stage, there are many things that one can sell online. Some of the popular demands include clothing, accessories, confectionaries, gifts, and digital services. 
Who can set up E-commerce in Bhutan
Any organisation/agency or Bhutanese citizen having attained the age of 18 years shall be eligible to obtain a license and operate in an e-commerce business.
Any individual/entity willing to operate the National E-commerce Portal/Platform shall seek prior approval from the Department of Trade, Ministry of Economic Affairs.
How to set up E-Commerce Business in Bhutan
Seek approval from the Department of Trade, Ministry of Economic Affairs and apply for an e-commerce license by filling up the e-commerce license form through the G2C services of Bhutan. 
Read Bhutan Guideline for E-Commerce Policy, 2020
What's next?
Think of your business idea
Find your niche. Understand the demand of the people. Market your products. Once you are convinced that you have a good product, you can start developing a plan on how to realise it. Find out what are the potential sources to get your products, who are your potential target audiences, how to market your products, etc.
How to market your product
If you are planning to launch a product, you can conduct a pre-order so that you don't need huge seed funding to launch your product. A pre-order is an order placed for an item that has not yet been released and a pre-order will usually be cheaper than the actual selling price once the product is released to the market. A few reasons why someone would pre-order a product is because the item is a hard-to-get item due to its popularity or due to the cheaper price. Pre-order is a popular strategy in the e-commerce market, but just make sure that you already have a clear plan of launching your product and you are able to fulfill all the pre-orders if you decide to adopt this strategy.
Some ideas do not require seed money
If you think that you require huge capital to kickstart a business, that's not entirely true. Some businesses do not require any seed money. You can consider offering services online. There are some services that you can offer without any money but require time and effort. Some of these include digital services such as writing, designing, editing, translating, marketing, etc.
Sending proposals to CSOs
If you think that you have an idea that will benefit society, you may consider writing to the concerned CSOs. The CSOs may provide you with the relevant resources and support if they think that your proposal is aligned with the cause that they champion. For example, if you think that you have a business idea that can continue to educate people about toilet, hygiene and sanitation issues, you can contact Bhutan Toilet Organisation. Key point: reach the right people for the right issues. 
Technology will continue to advance rapidly, and there are many opportunities out there that have yet to be explored. Especially with the COVID-19 pandemic, Bhutanese must grab e-commerce opportunities to keep up with the changing world. We never know where our ideas will take us sometimes. And let's hope that someday Bhutan will be recognised on the global map for its technology innovation breakthroughs. 
---
---