Bhutan is set to launch its second satellite into space very soon
Bhutan's first satellite, BHUTAN-1, was a success. Now, Bhutan is looking to launch a bigger and better BHUTAN-2 very soon.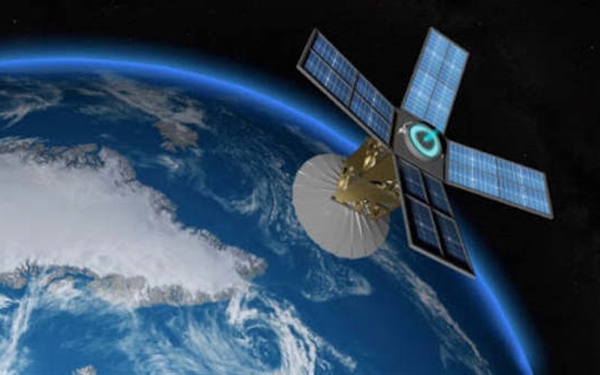 On 29 June 2018, Bhutan held their breath.
The tiny Himalayan country achieved a significant milestone when they launched their first satellite, BHUTAN-1 into outer space! BHUTAN-1 was a 10-cubic centimetre CubeSat weighing 1kg. 
The satellite travelled to the International Space Station (ISS) on the SpaceX Falcon 9 rocket at 3.42 p.m. BST from Cape Canaveral Air Force Station in Florida, USA. Also along for the ride were the BIRDS-2 CubeSats of Philippines and Malaysia—MAYA-1 and UiTMST-1 respectively.
BHUTAN-1 was developed at Kyutech, Japan. The feat was accomplished by four engineers from Bhutan's Department of Information Technology and Telecom (DITT) as part of their Master's degree under the BIRDS-2 project.
The achievement was a step in the right direction for Bhutan in realising its space aspiration. His Majesty the King has a vision for Bhutan to have a successful Space Science and Technology Program.
Consistent with the Royal vision, the country set up a Division of Telecom and Space under the DITT with the Ministry of Information and Communications, as well as a high-level Satellite technology Working Group (SWG).
Data from the BHUTAN-1 was used to provide early warning of floods by monitoring the glaciers and glacier lakes. There are approximately 700 glaciers and 2,700 glacier lakes in Bhutan. Thus global warming has presented them with a serious flooding problem as glaciers melt.
BHUTAN-1 was expected to have a life span of six months to a year. Yet, the satellite only "died" in November 2020, which means that it had been in operation for two years and three months, drastically outliving its expected life span. BHUTAN-1 orbited the earth more than 13,000 times during its lifetime.
In July 2020, scientists predicted that the end would happen in November. They were right. BHUTAN-1 fell from 330 km above the earth's surface to 250km closer to Earth at an increased rate of descent. When the satellite entered the atmosphere, Earth's gravity pulled it down and the satellite disintegrated. 
Nonetheless, BHUTAN-1 was not the end of Bhutan's reach into space. 
Now, a team of Bhutanese space engineers are working on the country's second satellite, BHUTAN-2. India's Prime Minister Narendra Modi announced in November 2020 that India will launch a satellite for Bhutan and train its space engineers. It is part of an effort to promote the Act East Policy. 
The Act East Policy is a programme that aims to bring structure to New Delhi's foreign policy and to achieve its domestic developmental goals specifically within India's North Easter region. Under the South Asia Satellite/Gsat-9 project, India is providing Bhutan and certain other SAARC countries with free satellite services for DTH and VSATs, tele-education, tele-medicine, and disaster management purposes.
Although India has launched 328 satellites at this point, it will be the first time India launches one for its neighbour Bhutan. 
India Prime Minister Narendra Modi recently received the highest civilian award conferred by His Majesty the King on Bhutan's 114th National Day.
On top of that, India and Bhutan have signed a framework agreement for further cooperation in the space sector.
The Bhutanese engineers are currently based at the Indian Space Research Organisation (ISRO) in Bangalore, India. 
BHUTAN-2 will be 30-cubic centimetres and weigh around 15 kilograms, making it larger than BHUTAN-1.
This new satellite is set to operate in space at 500 km above the Earth's surface. It will circle the Earth 15 times every 24 hours and pass overhead Bhutan two to three times a day. 
The primary payload of BHUTAN-2 is a camera that takes pictures of Earth, and will capture images of Bhutan as it moves overhead. It will operate on an amateur frequency band which allows communication between a ground station on earth and the satellite in space.
The captured images will be used for the advancement of agriculture, forestry, land-mapping etc. 
Before the satellite is ready to be launched into space, the engineers must conduct various tests to ensure that the payload is able to survive the rocket launch and the harsh environment in space. 
To test the satellite, the engineers have prepared three boards that conduct power. The first board receives 15 volts of energy and then transfers 5 volts to each of the other two boards.
The second board has three LED lights. The yellow LED lights indicate that the system is operating as it ideally should. The red LED means the system is transmitting signals, while the green LED light signals that the system is receiving messages from the ground station.
The satellite launch is expected to take place in December 2021. Unfortunately, we have yet to hear any further updates, but we can certainly cross our fingers and wish the engineering team our best.
---
---