Celebrating Bhutan's Entrepreneurs: Namkhar Gyaltshen Of Transcend Artisan
This story is part of an exclusive feature by Yeewong Magazine in Dec 2018 on celebrating entrepreneurship in Bhutan.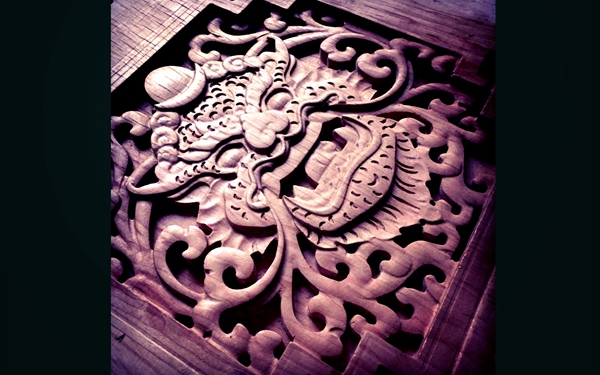 (Source: Facebook/Transcend Artisan)
By Staff Reporter | Yeewong Magazine
On his journey as an entrepreneur, this young businessman not only learnt to dream big but he fervently believed that big dreams can really be achieved, as long as the dreams are met with hard work and lots of planning.
"My name's Namkhar Degyal Gyaltshen and I am a business enthusiast from Thimphu, and the founder of Transcend Artisan, which is a small business that deals with the creation of what I would like to call aesthetic appeal. We do this through our products, which includes, the manufacturing of signboards and furniture. We also provide interior design consultations."
What inspired Namkhar to start Transcend Artisan?
Inspired by the vibrant designs and motifs of Bhutanese art, Namkhar's company manufactures stunning pieces of woodwork by integrating an interesting blend of traditional art with modern design.
Source: Facebook/Transcend Artisan
"The inspiration was all around me. We have a vibrant culture with unique designs; I simply mechanised some parts of it. We get design ideas by mixing the old with the new, to create a good blend of the two. That's what Transcend Artisan was created for – a contemporary way of facilitating traditional ideas. That, coupled with trial and error, and some more trial and error," said the young entrepreneur.
After completing a comprehensive entrepreneurship course under the Ministry of Labour and Human Resources (MoLHR), he received a low interest, collateral free loan with which he was able to start his business.
He also received interest free funding from the Loden Foundation and has also been selected for the first cohort of DHI's pilot Business Acceleration Program from which he is currently learning new analytical skills.
Challenges which Namkhar faced
For Namkhar, the beginning of his business venture was the most difficult. "Starting out was bumpy, like most new ideas usually are. But that's normal in the business world. Unless you're a recognised company or brand, market penetration can be difficult and requires a good amount of strategy."
Today, he continues to face competition from Indian sellers, who make similar products but are able to operate in much larger scale kudos to the size of the Indian economy.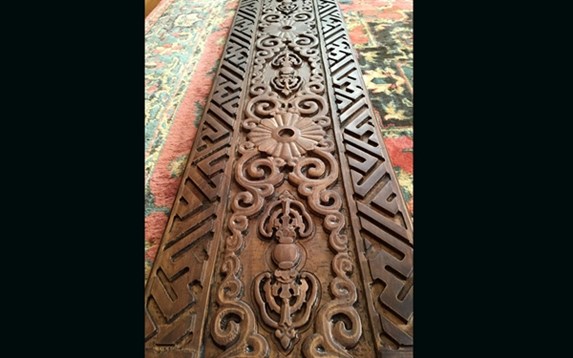 Photo: Facebook/Transcend Artisan
"I suppose the competitive advantage that I have over them is that being from Bhutan, we know our motifs and the meanings behind them better than out competitors, so our designs have a more authentic and traditional appeal."
Support which Namkhar has received
Namkhar mentioned that the Loden Foundation, banks, DCSI, MoLHR and DHI are some of the organisations that have been providing support to entrepreneurs.
The newly introduced Priority Sector Lending will help in fund-raising and to create a proper credit score system, which he feels is desperately needed.
"The opportunities are there, you just have to be aware of them and to apply," he advised.
The entrepreneur also emphasised the importance of business ethics, especially for business from a small country such as Bhutan.
"An idea is an idea. You've got to put in the work for it to become a reality. The way to go about doing it, for me at least, is to get started, because once you do, you will be committed to finishing it. If it remains an idea and procrastination takes over, someone else will probably make it a reality before you do," said Namkhar.
This article first appeared in Yeewong Magazine and has been edited for Daily Bhutan.
---