Laya Sees a Bumper Cordyceps Harvest
Namgay, the Park Manager of Jigme Dorji National Park, said that cordyceps collection is the main source of income for the Layaps.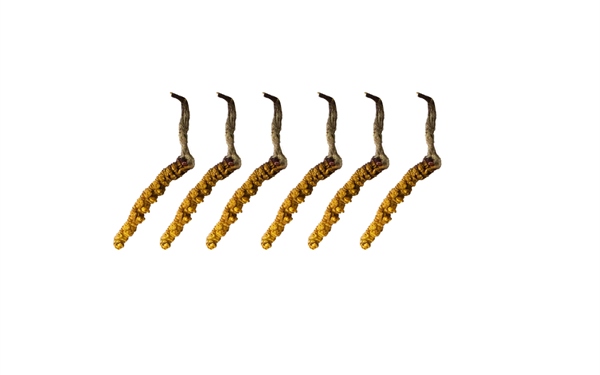 (Source: http://www.bhutannatural.com/products/bhutan-cordycep/)
The legalisation of cordyceps collection in 2003 has become a game changer for the people of Laya.
Government collecting royalty from the sales of cordyceps
This year, Laya saw a bumper cordyceps harvest. A total of 494 collectors collected 158.82kg of cordyceps while the government collected a royalty of Nu 1,334,121.6 from the sales.
Last year, 383 Layaps collected 121.68kg of cordyceps and paid royalty of Nu 1,004,182.62, while 2012 saw a collection of just 18kg with a royalty of Nu 126,000 paid.
Although Layaps rear yaks and horses as an alternative source of income, only about one fourth of the households have yaks. Cordyceps collection has been the major source of income since 2003. It has improved the people's livelihood drastically.
Dorji Wangchuk, an 18-year old from Tongra chiwog, said that last year he could earn only Nu 80,000 but this year he hit a jackpot of Nu 400,000. "This year we saw a better harvest and good collection unlike the previous year," he said.
Dorji Wangchuk along with his parents went for the collection and with the money earned, they bought groceries. The remaining amount was deposited into the bank.
Twenty one-year old Sonam Phuntsho started collecting cordyceps at the age of 19. He and his two brothers have permits to collect cordyceps and managed to earn Nu 150,000 while last year they earned Nu 80,000.
Pasang Namgay, 20, and a class V drop out from Neylu said that in a span of a month they are able to collect 1,000 to 1,500 pieces of cordyceps. "Had it not been for poor visibility, we would be able to collect more." For every household, only three people are permitted to collect cordyceps.
Cordyceps collection is the main source of income for the Layaps
Namgay, the Park Manager of Jigme Dorji National Park, said that cordyceps collection is the main source of income for the Layaps. "This year we saw an increase in the quantity of cordyceps collected. Every four years there is a bumper harvest, however, it depends on the area where the cordyceps are growing," he said.
Collectors are not restricted on the collection of cordyceps but they do have a time limit of a month. On arrival from the collection, the collectors have to declare the cordyceps to the nearest forest office and then they are issued a certificate of origin which gives them permission to take part in the auction.
A royalty of Nu 500 is collected from each collector and an additional Nu 10 as permit fee. Only those with the permits are allowed to collect cordyceps. If they are caught red-handed without the permit, they will have to pay a fine of Nu 200 per cordycep.
Shingchenla, Langtenphu, Biga, Ngarithang, Memmary, Redupzhi, Sumchuphu are the most visited sites for cordyceps collection.
However, Shingchenla, a day long walk from Laya is the most popular place for collectors. There are 246 households in Laya with five chiwogs.
By Chencho Dema (This article has been edited for the Daily Bhutan)
This article first appeared on BusinessBhutan.
---