New Social Studies Curriculum to Teach Tha Damtshi and Ley Judrey
"This is to impart knowledge to youth on how we function as a close-knitted community and play a vital role in the unity of the community, thus resulting in the unity of the nation."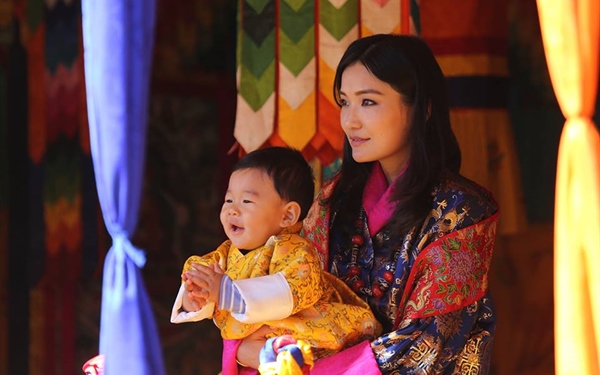 (Source: https://www.matichon.co.th)
A new social studies curriculum will incorporate Bhutanese cultural heritage values and focus on process driven learning.
This was discussed at the two-day consultation meeting, which started in Thimphu on 26 March.
Officials from the Department of Culture (DoC), the Royal Education Council (REC), and the education sector are attending the consultation meeting.
The collaboration between the DoC and REC began this January in Gelephu with deliberation and reviewing of topics and content related to cultural heritage, which is to be included in the social studies subject.
Focus on cultural heritage values
DoC's project coordinator, Yeshi Samdrup, said that the inclusion of cultural heritage in social studies subjects would cover mostly the intangible part of cultural heritage like the Tha Damtshi and Ley Judrey.
"This is to impart knowledge to youth on how we function as a close-knitted community and play a vital role in the unity of the community, thus resulting in the unity of the nation."
The new curriculum for social studies is for class IV, V and VI. The framework developed by REC and DoC was presented at the consultation meeting on 26 March, which also included topics such as Driglam Namzha, the significance of religious instruments and holy places, lhakhangs and folk beliefs.
Socio-economic development and globalisation erode cultural heritage
DoC's director general, Karma Weezir, said that drastic socio-economic development and globalisation has posed tremendous pressure on the protection of cultural heritage.
"The awareness of cultural heritage is critical in providing the platform for people to understand the authentic values related to cultural heritage. Youth have always played a pivotal role in any important national activities."
The framework will now be used as a guide to produce a new textbook for the social studies subject. REC will also develop a provisional edition textbook in collaboration with DoC, which will be subjected to revision.
New social studies curriculum oriented towards process learning
The Dean of REC, Wangpo Tenzin, said that the new social studies curriculum is oriented towards process learning using case studies, activities, and group works.
He added that the curriculum includes contents that will engage the students in activities and help them understand and appreciate the community.
"We focus on the type of skills to learn through this topic. It is aimed to make children analyse and develop skills through various activities instead of just having contextual knowledge."
REC has worked with stakeholders such as the National Environment Commission, experts from Gedu College of Business Studies, Revenue and Customs and from vocational centres to develop various education curriculums in the past. The new social studies text will be available by 2020.
By Phurpa Lhamo (This article first appeared in Kuensel and has been edited for the Daily Bhutan)
---